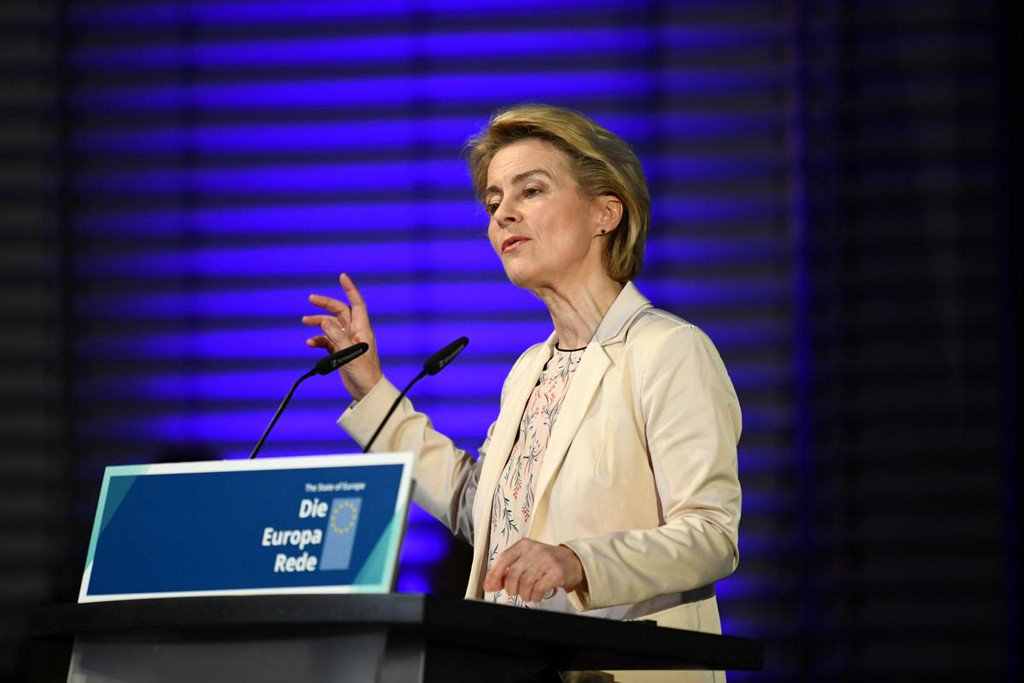 EU needs to learn the 'language of power', incoming chief says https://t.co/a0vL5BzfzB https://t.co/PlA9IeULOR
@Reuters Incompetent as former Minister of Defence in Germany, she now wants to rule the EU?

@Reuters Perhaps they better should learn the language of the international currency markets. The value of the Euro declines more and more vs. the US-Dollar.

@Reuters Language of Power. Based upon Global Politics as it stands, couldn't that be replaced by 1 word - LIES? The World belongs to the Citizens who live in it, not those who run / govern it.

@Reuters Da dar nu știu ce limbă putere vrei să înveți Iuliu ăsta că nu înțeleg

@Reuters da dar șeful care vine cu 9 limbi putere trebuie să stea și el acasă puțin încă vreo nouă luni de zile să mai înveți și el limba puterii politice

@Reuters What a joke. EU is decadence in slow motion.