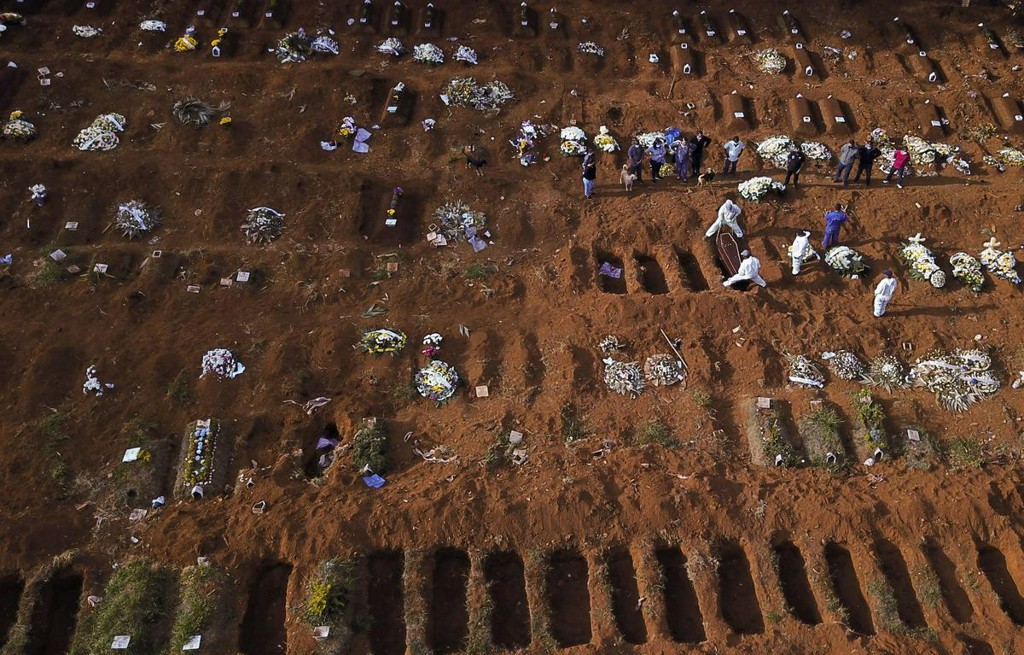 Brazil jumps to world No. 2 in coronavirus cases, behind the U.S. https://t.co/wf77nyElcK https://t.co/4IBUx1FTRk
@Reuters Jair Bolsonaro shares responsibility https://t.co/q1rxAUz03I

@cm_merlin @awelab1956 @Reuters Trump II

@Reuters Ok. But how many per million? In Brazil and the US?!

@Reuters Such dramatic results of this Brazilian copycatting Trump-wannabe, blindly following in the bumbling footsteps of his icon @realDonaldTrump! Now, they are both ignominiously enjoined in the permanence of history!

@Reuters this pic always breaks my heart

@Reuters Brazil should Replace president with some people friendly politician.

@Reuters A Amazônia está inflamada!