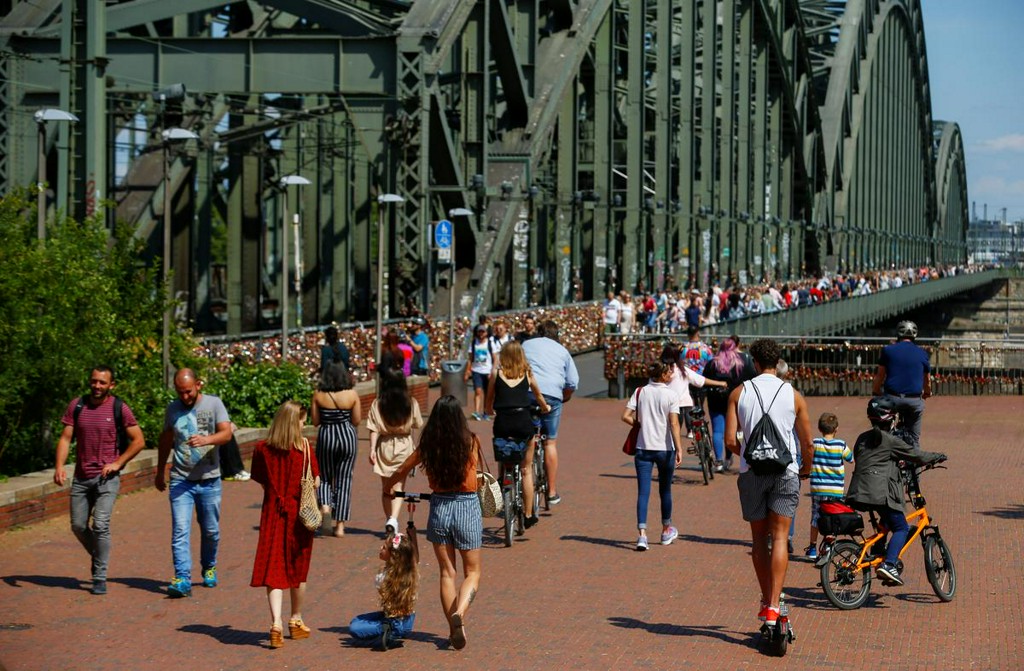 Germany's confirmed coronavirus cases rise by 638 to 177,850: RKI https://t.co/9aIJynkjH9 https://t.co/drLI3IeWPY
@Reuters I bet their media isnt as hostile as UK though.

@Reuters ☹️

@Reuters Germany is simply better run than any country in Europe now. Other governments need to reflect on that and rather than crying "it's culture" should cry "why did we do so badly?"

@Ryan_Lanham @Reuters The problem is Germany runs Europe as well, and the countries in the south are forced to cut in spending and prioritize debt payments. So, lack of investment makes for poorer countries paying tribute to the superpower (main benefactor). That's why they have more ICUs and doctors.

@Reuters The fall of new cases per day in Germany. This is what competent leadership looks like: https://t.co/QXMC6Vx9Uw

@j_weinfurtner @Reuters hehe,china is better,but noone in the west believe.