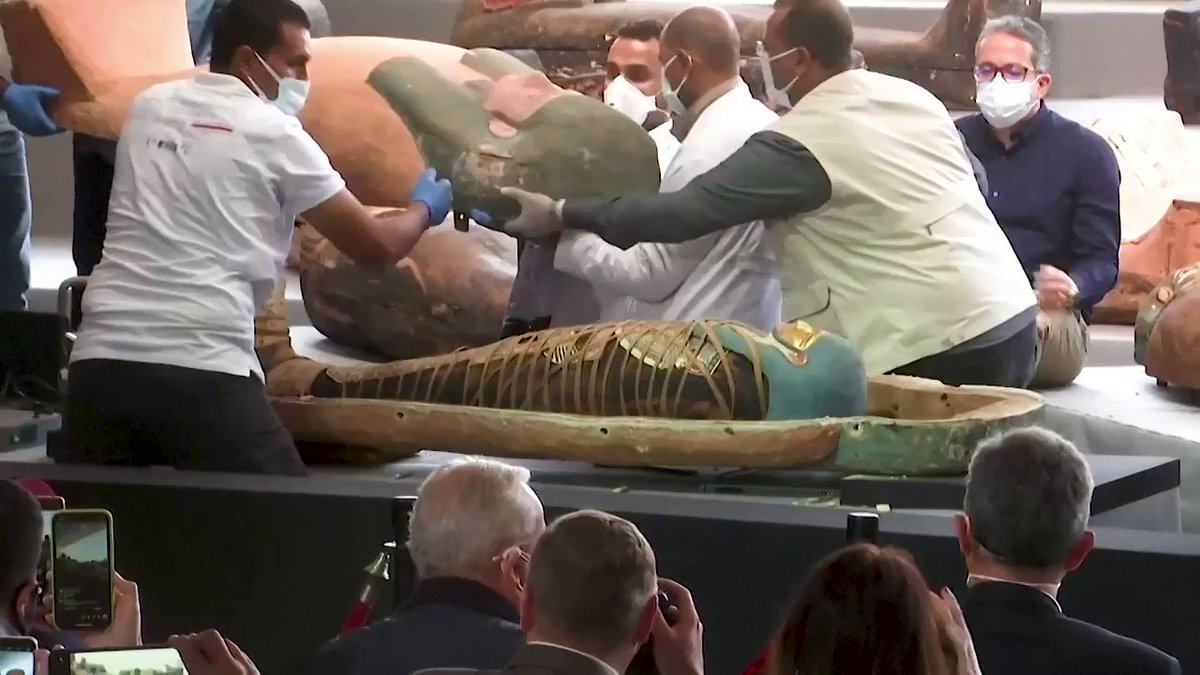 WATCH: Egypt unveils more than 100 coffins dating back 2,500 years, discovered in Saqqara Necropolis https://t.co/qDh2lXvBDB https://t.co/5yFyFOjSBc
@Reuters Put them back!

@Reuters Do you want to get cursed? Because this is how you get cursed.

@Reuters Show the pictures, they all have red and blonde hair 😂

@Reuters My ancestors!!!!

@Reuters Just NO, no no no.

@Reuters Yeah its #2020 let's go ahead and open them up, what's the worst that can happen? https://t.co/wm7SR12pfZ

@Reuters That orange arrow was the star for me.

@Reuters These "coffins" keep surfacing. Good for tourism!

@Reuters Great find, but no need to violate the dead by opening them.