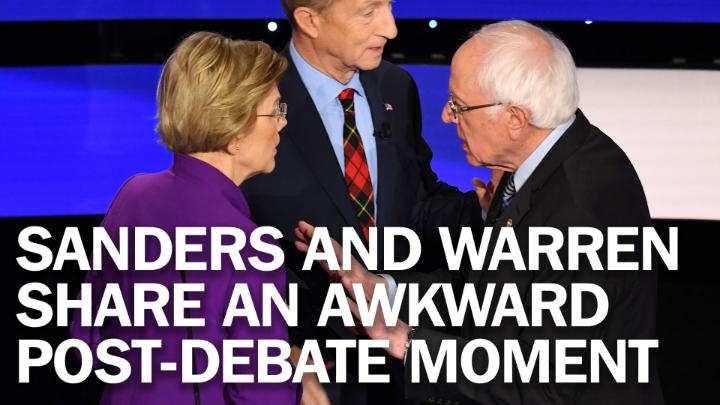 Bernie Sanders and Elizabeth Warren share an awkward post-debate moment at the #DemDebate https://t.co/jf0Ih8VvQc https://t.co/lrpo97pOTX
@TIME 🐍

@TIME That's not the story

@TIME What? No hug? #DemDebate

@TIME 😂😂😂

@TIME She was pissed, no? Question is why?

@TIME She's reminding him of his past comment that during the debate he denied making.

@TIME This move by Warren was disgusting. She was my second choice but all of that has gone out the window 🤷🏻‍♂️ Bernie is the most genuine person on that stage without a doubt.