We looked inside some of the tweets by @jamfan40 and found useful information for you.
Inside 100 Tweets
Time between tweets:
an hour
Tweets with photos
5 / 100
Tweets with videos
10 / 100
There were 13.7 million football-related tweets during the 2012 Super Bowl, 1 million of which appeared in the game's final 5 minutes.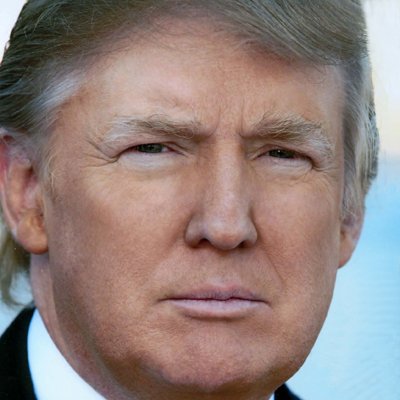 I suspect @JoeBiden could do well tonight. Don't be fooled by his gaffes. He is a seasoned and feisty debater.
Quoted @CharlesRobinson
More on #Titans & #Vikings, Minnesota is anticipating positive tests will surface, but important to add that there was a period during the contract-tracing by the #Falcons last week that Atlanta thought the same thing and everyone came back negative. This is still fluid for Minny
Can't underscore the fluidity of the #Vikings situation enough. This is why #NFL personnel continue to wear masks and have protective measures on game day. So that if one team brings a Covid positive person into your space, you can still manage to protect your bubble. https://t.co/mQbTzkuVOy
My guy is probably Royce Freeman though just based on what they'd have to give up. Freeman is the 3rd back in Denver behind Gordon and Lindsay and they're 0-3 and basically done. Had 256 receiving yards last year and only 24 years old. I think he's worth taking a shot on.
Bears can also look at Matt Breida on the Dolphins and Giovani Bernard on the Bengals. Whatever the case, they can't go rest of season with just David Montgomery and Cordarrelle Patterson as the main backs. And they waited way too long to fill the depth in case of injury.
Quoted @MarkLazerus
Are the Blackhawks low-balling Corey Crawford? Will he test unrestricted free agency after 17 years with the franchise? And what other options would the Blackhawks have if he left? @ByScottPowers and I went Tape-to-Tape on that and more. Sign up for $1: https://t.co/c5qd3Zfeo9
If he gives the hawks the finger, good for him. I can't understate how important he's been to this team as one of their biggest direct contributors to 2 of 3 'ships. Time and time again the org and fans alike have thrown him completely under the bus. We never deserved him. https://t.co/ZoEaqBrm3G
Quoted @KBowen1070
Frank Reich says Michael Pittman suffered a lower leg injury. Worsened last night. There's a chance he's going to miss some time, says Reich. Rock Ya-Sin will be back to practice this week.
Bears gonna get a Colts team without their #2 and #3 WR's (Campbell & Pittman) after getting a Falcons team with no Julio and Gage (for a half), a week after getting a Giants team with no Barkley for most of the game, a week after getting the Lions with no Golladay https://t.co/VGRjVHrZ3l